Balliol Park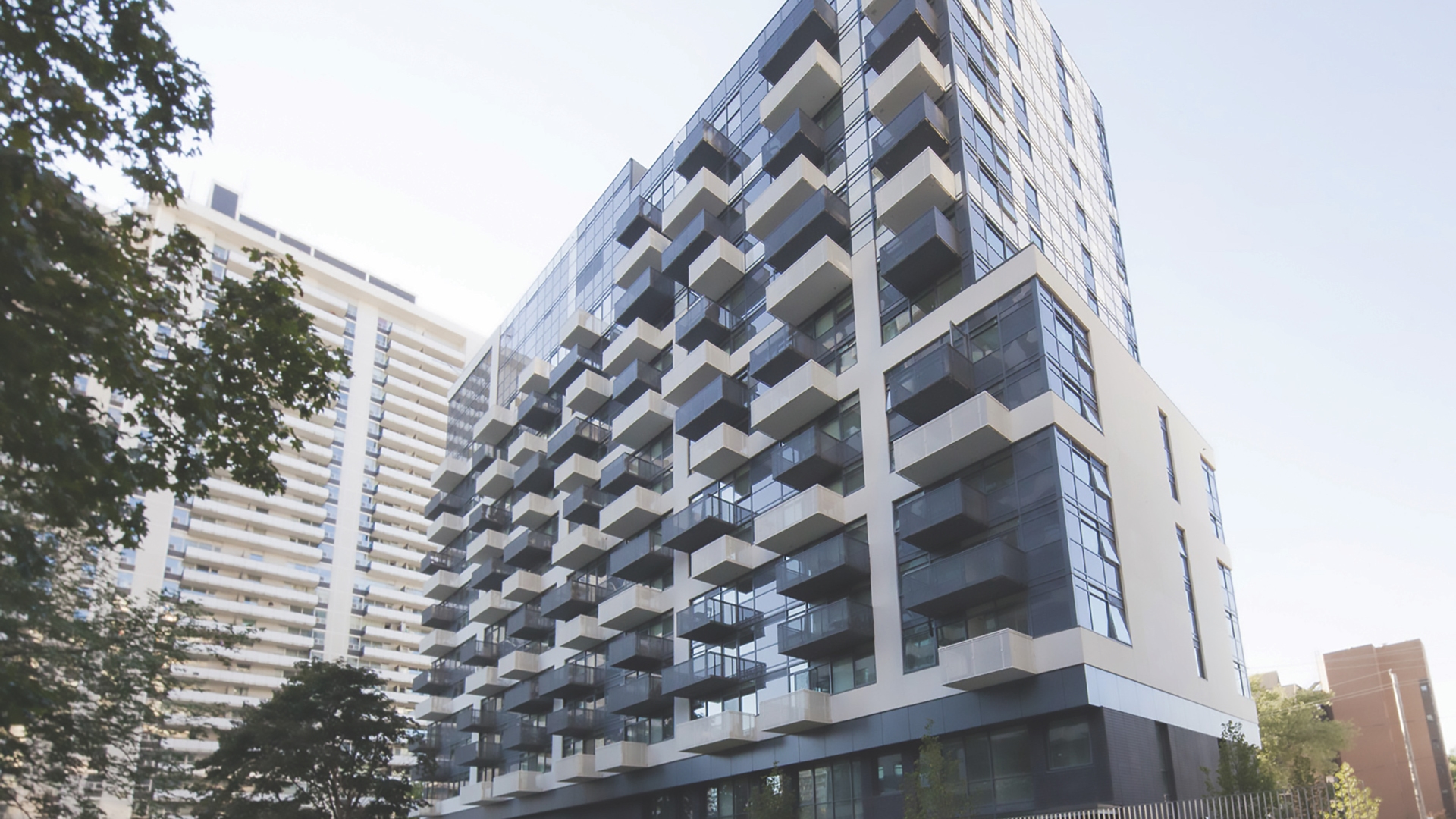 Category
Purpose-Built Rental
Address
118 Balliol Street, 99 Davisville Avenue, Toronto
Architect
Diamond Schmitt Architects
Balliol Park offers all the benefits of condo living in a purpose-built rental community.

Located in the heart of vibrant Davisville Village, and just steps from the Davisville subway station, Balliol Park responds to Toronto's increasing need for purpose-built rental. The contemporary apartment buildings offer exceptional access to transit as well as parks, retail, culture, and convenience - a variety of neighbourhood amenities for modern lifestyles.

The architecture reflects the neighbourhood's penchant for Modernist design. The two towers rise 30- and 15-storeys respectively and combine with abundant green space, providing a balanced relationship between landscape and built form. Residents can take advantage of premium amenities such as an outdoor seasonal rooftop swimming pool, an indoor lap pool, yoga and fitness centres, and a 24-hour full-service concierge. A Dan Graham installation acts as the crowning piece in the community, reinforcing Balliol Park as a home for art, wellness, and culture.

The site is a certified Toronto Green Standards (TGS) development with a reduced carbon footprint.

50% of the Davisville tower is allocated to mid-range affordable units, a collaboration with the City of Toronto's Strategic Initiatives and Policy Analysis (SIPA) and the local City Councilor, encouraging a good balance of diversity and housing accessibility for all.
In the heart of midtown.
Balliol Park's exceptional midtown setting positions the city within arm's reach. Residents can walk to the many exciting shops, cafes, and restaurants of midtown, or to the Davisville subway station, arriving downtown within minutes.
Live well. feel good.
Amenities at Balliol Park include a rooftop swimming pool, an indoor lap pool, an innovative community park, a yoga studio, two fitness centres, a multi-media theatre, and 24-hour concierge. This is a community where wellness, culture, and art, reign supreme.