Balliol Park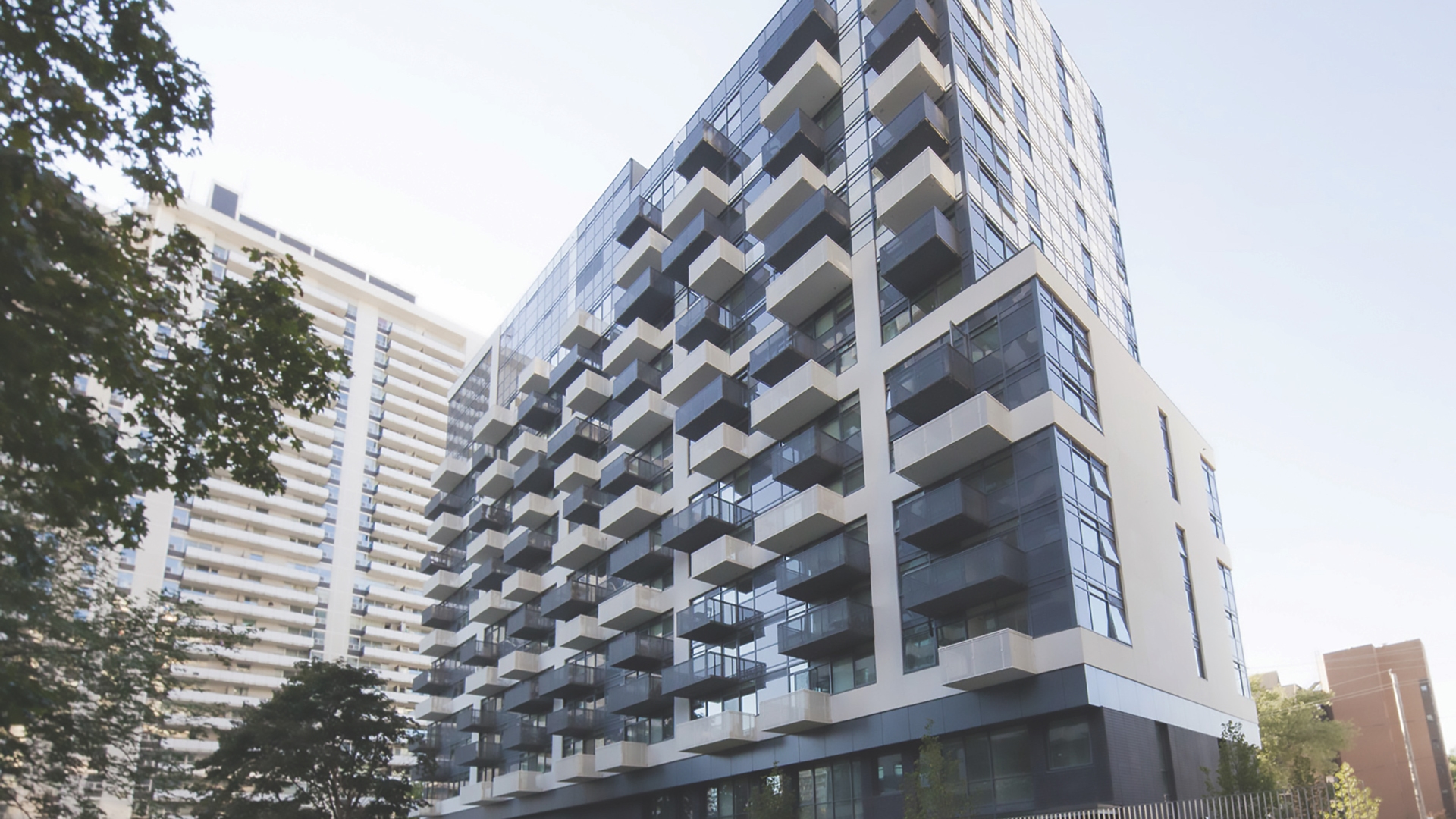 Category
Purpose-Built Rental
Address
118 Balliol Street, 99 Davisville Avenue, Toronto
Architect
Diamond Schmitt Architects
Balliol Park responds to the pent-up demand for purpose-built housing in Toronto, introducing a pair of 30- and 15-storey rental towers to the heart of the dynamic Davisville Village neighbourhood. The development reinforces the principles that drive Collecdev's approach to community-building, employing a strong focus on environmental stewardship, housing affordability, and people-oriented design.

Located steps from Davisville subway station, Balliol Park is already well-served by numerous local amenities, from charming commercial storefronts to tree-laden green spaces. An internal amenities program designed to supplement these community services includes an outdoor rooftop swimming pool, an indoor lap pool, yoga and fitness centres, and a 24-hour full-service concierge. A crowning public art piece by Dan Graham brings additional flair to the development, and serves as an eye-catching talking point for residents.

Designed by award winning firm Diamond Schmitt Architects and built in partnership with Shiplake, the two towers reflect the area's affinity for clean and contemporary design, and feature an abundance of ground-level landscaping that extends the streetscape. Achieving Toronto Green Standard performance measures, Balliol Park's reduced carbon footprint mimics the environmentally conscious choices of its residents, who are afforded an urban lifestyle in one of the city's transit-friendly neighbourhoods.

A total of 521 units are included across the development. In partnership with the City of Toronto and the local City Councillor, 50 percent of the Davisville tower comprises mid-range affordable units of various types, exemplifying Collecdev's commitment to Social Sustainability, and ensuring a diverse demographic can access and enjoy the benefits of living in Davisville.

The development is a tangible reminder of how outside-the-box ingenuity can create healthy and progressive communities. Employing underutilized neighbourhood infrastructure led to the construction of a tunnel to the neighbouring building's vacant underground parking level, adding value for the property owner, reducing construction timelines, and benefiting the local community.

Occupancy began in 2016, and the stabilization rate at Balliol Park demonstrates that Collecdev's development principles can be applied to all housing tenures and scales.
In the heart of midtown.
Balliol Park's exceptional midtown setting positions the city within arm's reach. Residents can walk to the many exciting shops, cafés, and restaurants of midtown, or to the Davisville subway station, arriving downtown within minutes.
Live well. feel good.
Amenities at Balliol Park include a rooftop swimming pool, an indoor lap pool, an innovative community park, a yoga studio, two fitness centres, a multi-media theatre, and 24-hour concierge. This is a community where wellness, culture, and art, reign supreme.