Cielo Condos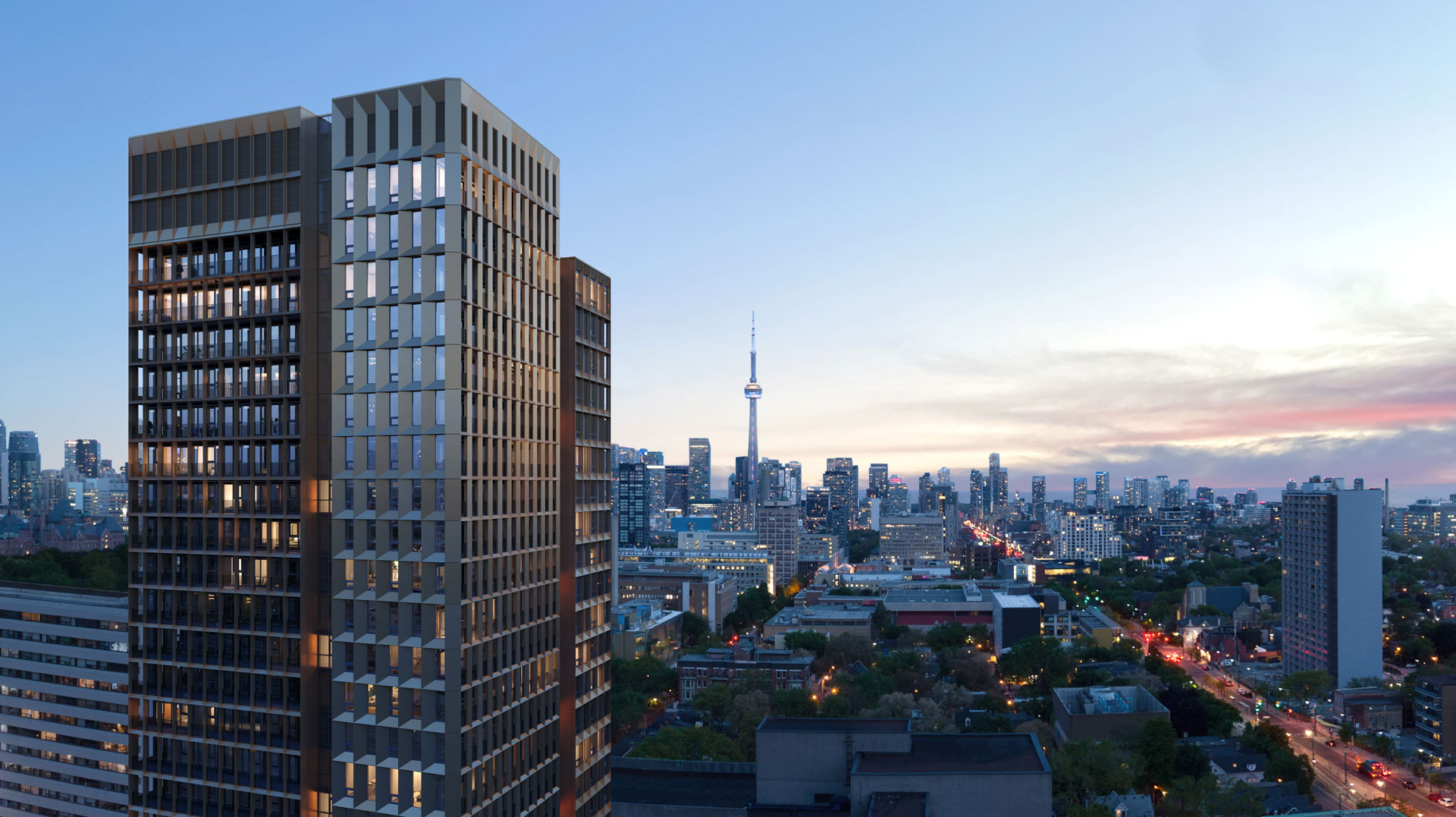 OV
ER
VIEW
an uncommon luxury
At Cielo Residences, luxury defies expectation. Located in the Annex - Toronto's celebrated Arts & Cultural hub - this statement of refined architectural modernism, poised above a 19th century neo-gothic landmark, redefines Toronto's skyline.
Live just steps to designer boutiques on Mink Mile, across from the world-class University of Toronto, and next to the city's finest restaurants. With the Bloor subway at your doorstep, you're mere minutes from almost everywhere in the GTA. Discover breathtaking views above tree-lined Victorian streets.
Stratus Private Dining Room
Stratus Collection Kitchen
Cielo Fitness & Cardio Centre
Stratus Private Dining Room
Stratus Collection Kitchen
Cielo Fitness & Cardio Centre
Sustainable Features
Sustainable architectural design is environmentally conscious, energy-saving, and utilizes responsive and renewable materials and systems. Collecdev realizes that ecological and environmental concerns have expanded beyond the issue of the consumption of non-renewable energy sources. True sustainability aims for ecological balance.
All Collecdev buildings are designed and built to conserve more energy and resources than standard code-compliant buildings.
Committed to achieving Toronto Green Standards (TGS) certification.
Sustainable green roof areas to reduce the heat island effect and help manage storm water retention on site.
High-performance thermal envelope to minimize unwanted solar gain and heat loss.
Bird friendly glazing to reduce danger to migratory birds.
Exterior condo lighting directed downwards to reduce urban light pollution.
Motion sensor-controlled lighting in common areas and amenity spaces to reduce electricity costs.
Light-Emitting Diode (LED) lights use less energy and last much longer than compact fluorescent lighting and halogen bulbs.
Tri-sorter disposal and recycling system to divert landfill waste.
Long-term bicycle parking for residents located on P1.
Short-term bicycle parking for visitors located on ground floor.
Energy Recovery Ventilators (ERVs) in each suite to reduce energy demands and enhance air quality.
Programmable thermostat to encourage greater energy conservation.
Efficient water fixtures and low-flow toilets.
Energy Star-certified appliances, reducing energy consumption by 30%.
Low volatile organic compound (VOC) paints used throughout.
Register
B
e the first to receive updates
on Cielo Condos
legendary
institutions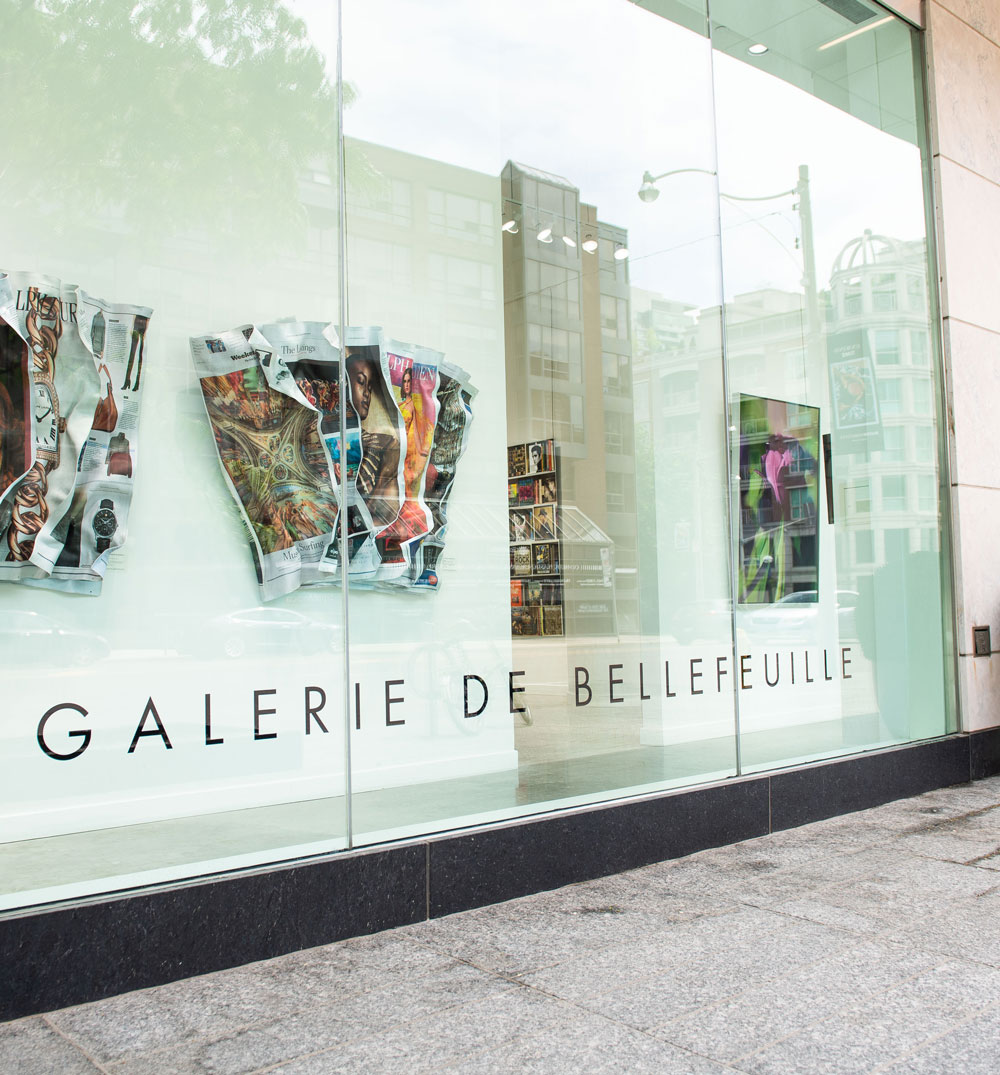 CUL
TURE
international
luxury
COU
TURE
an inspired
location
LOC
ATION
Perhaps because of its close proximity to the university, the Annex quickly became the home of many of the city's most important arts and cultural institutions and, indeed, the biggest of them, The Royal Ontario Museum, was initially a department at UofT. Others quickly followed, including the Gardiner Museum, the Bata Shoe Museum (steps from Cielo), the University Art Museum, Galerie De Bellefeuille, and The Royal Conservatory of Music along with its stunning new performance space, Koerner Hall.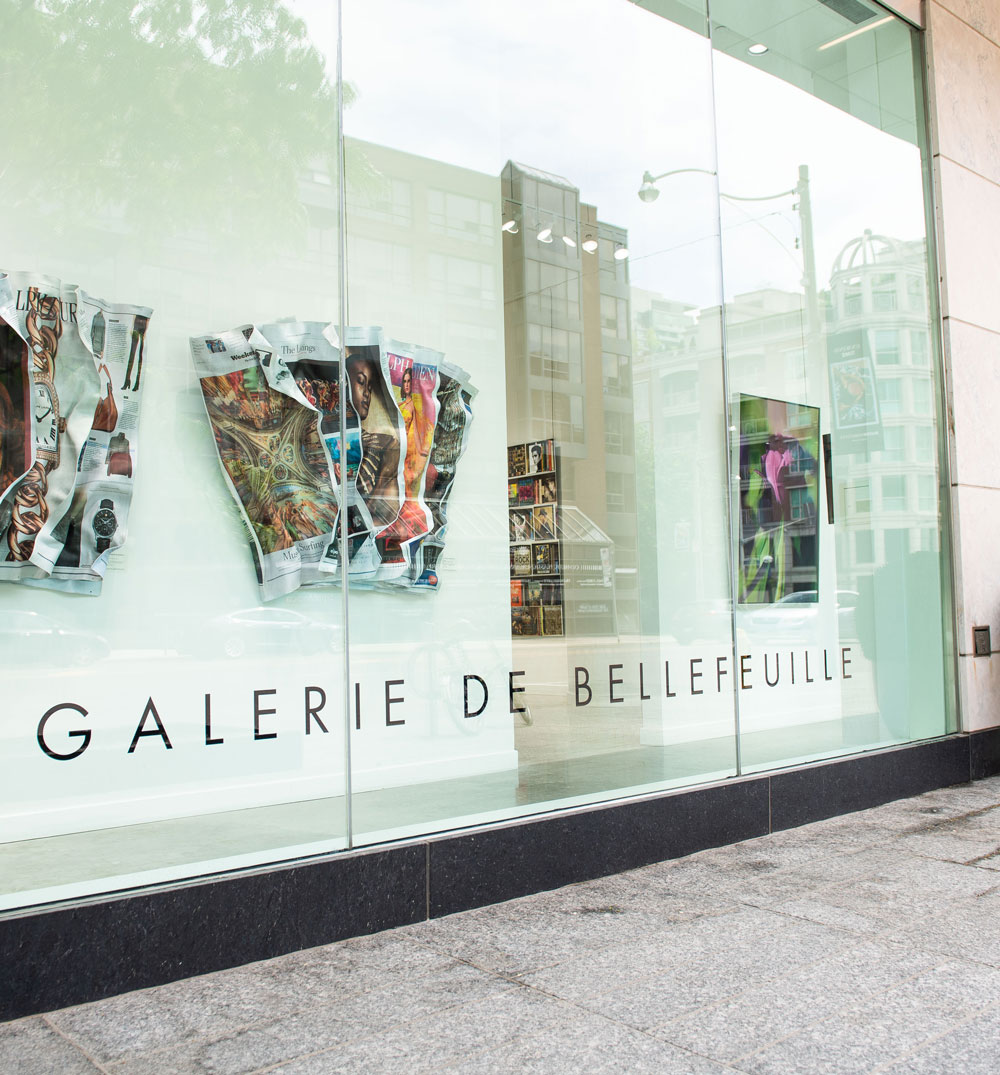 legendary institutions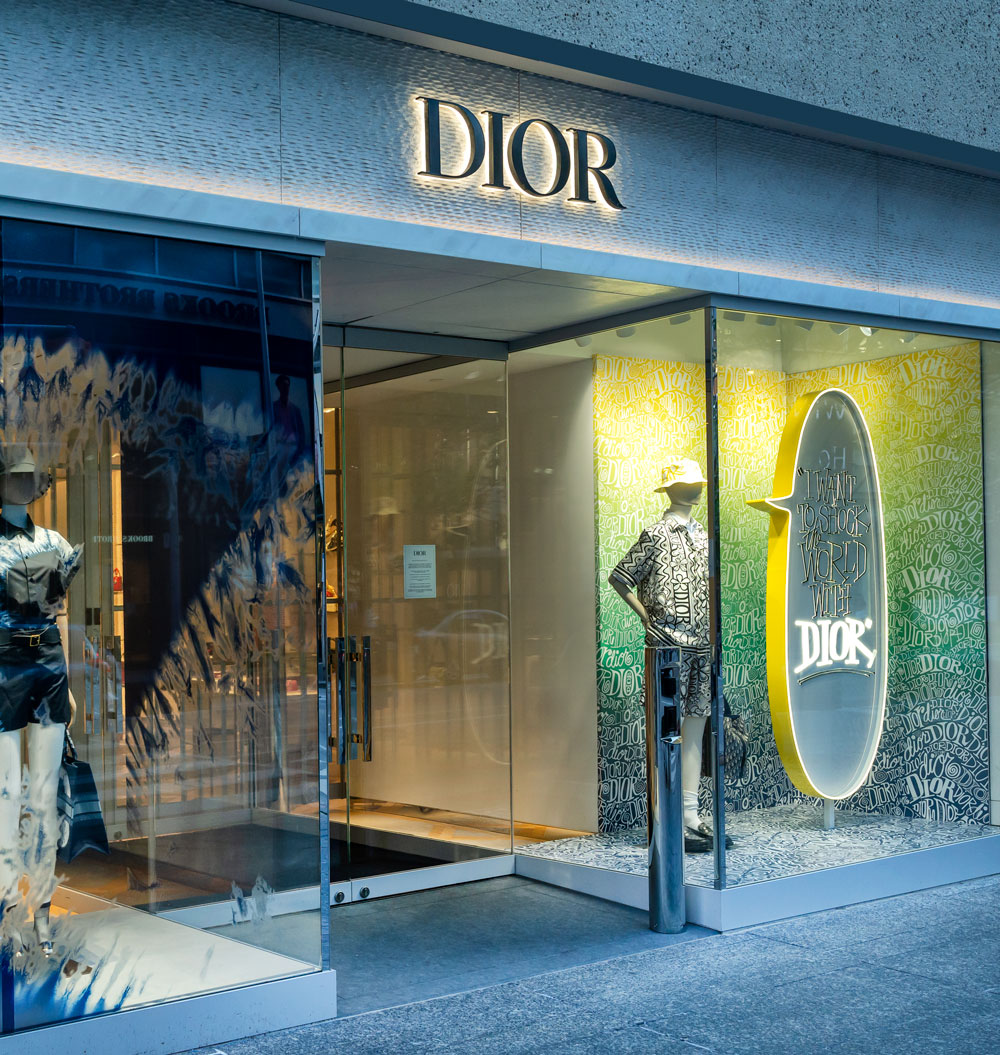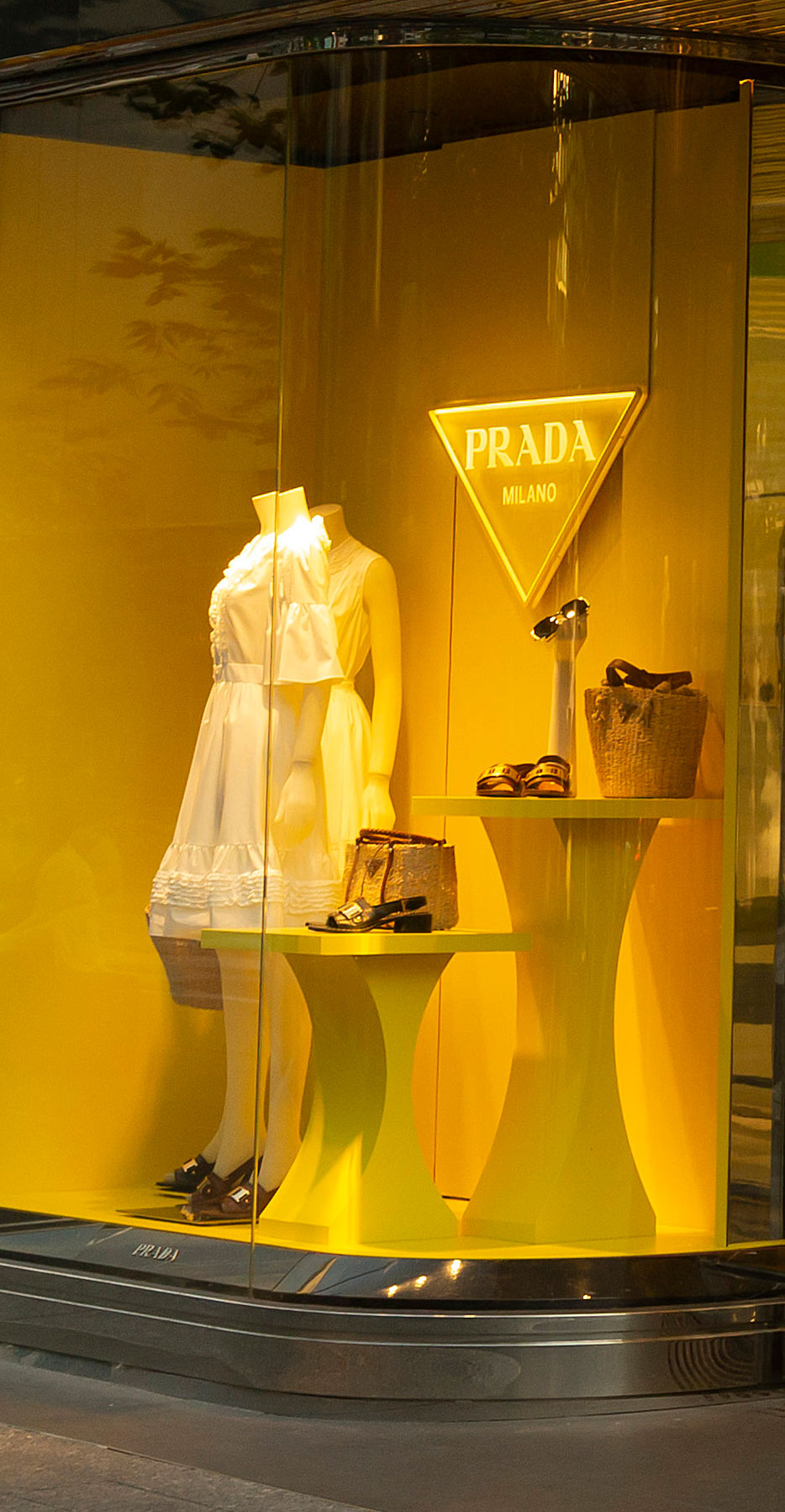 international luxury
Just a few blocks east of Cielo, starting at Queen's Park, Bloor West morphs into the Mink Mile, one of the world's most deluxe shopping streets, on par with New York's 5th Avenue, London's Bond Street, or LA's Rodeo Drive. Among the legendary luxury brands that have set up shop on the Mink Mile, and in nearby Yorkville, are Dior and Gucci, Louis Vuitton and Dolce & Gabbana, Burberry and Prada, Hermès and Cartier.
an inspired location
education

University of Toronto
St George Campus
Rotman School of Management
John P. Robarts Research Library
The Rosedale Day School
Howlett Academy

shopping

Dolce & Gabbana
Gucci
Holt Renfrew
Hermès
Louis Vuitton
William Ashley

FOOD & DINING

Bar Mercurio
Alobar Yorkville
Trattoria Fieramosca
Famoso Neapolitan Pizzeria
Piano Piano
Yasu Toronto
Amal
Fuwa Fuwa Japanese
Pancakes
The Annex Food Hall
Eataly
Whole Foods
Knockout Ice Cream

art

Canadian Fine Arts Gallery
Galerie De Bellefeuille
Royal Ontario Museum
Bata Shoe Museum
Loch Gallery
Gardiner Museum

LIFESTYLE

Sir Winston Churchill
Park Tennis Club
Royal Canadian Yacht Club
Varsity Stadium
The York Club
Kimpton Saint George Hotel
Equinox Yorkville
The Royal Conservatory
of Music
Park Hyatt Toronto

PARKS & GREENSPACE

Queen's Park
Christie Pits Park
Taddle Creek Park
The Green Line
Philosopher's Walk
PROFOUNDLY CONNECTED
Minutes from
St. george
station
Yonge and Bloor
3
Christie Pits Park
6
Koreatown
6
Greek Town (Broadview Station)
6
King Street West
9
Union Station/UP Express
9
College Park
10
Casa Loma
11
Rosedale (Rosedale Station)
11
Dundas Square
11
Scotiabank Arena
11
Financial District
11
St Clair
14
Waterfront Toronto
15
Yorkdale Shopping Centre
17
Eglinton LRT
18
York University Keele Campus
33
NEI
GHBOUR
HOOD
collecdev
Collecdev is a visionary development company dedicated to building better communities. The firm champions an integrated approach throughout the development process and is committed to being at the forefront of sustainable building practices while maintaining uncompromising standards of quality. Collaborating with industry leaders in all disciplines, the company takes pride in advancing innovative ideas, resulting in a collective vision. Collecdev communities are designed to create balanced and complete communities that reflect the way people truly want to live.
BLOOR STREET UNITED CHURCH
Faith. Justice. Community. Respect. These are the cornerstones of Bloor Street United Church (BSUC), a congregation that has been welcoming people of all backgrounds to the Annex for more than 130 years. From its earliest days in 1889, BSUC has been a safe haven for people of all different walks of life; all genders, sexualities, races, and backgrounds are welcomed within the sacred stone walls. Today, BSUC continues to engage with its congregation, delivering new and exciting ways to socialize, explore faith, find meaning, and serve the community, all close to home.
KPMB
Since its founding in 1987, KPMB has established itself as one of the world's leading architectural design practices. The firm's work has garnered more than 400 national and international awards including sixteen Governor-General Awards, Canada's pre-eminent architectural design honour. For their contribution to the profession, its three founding partners, Bruce Kuwabara, Marianne McKenna and Shirley Blumberg, have all been inducted into the Order of Canada. KPMB has distinguished itself for both its refined modernist aesthetic, as well as the sensitivity with which it incorporates new structures into established urban environments. Among their many outstanding buildings are Koerner Hall at Toronto's Royal Conservatory of Music and Winnipeg's Manitoba Hydro Place, considered one of the world's most energy-efficient green buildings.
JANET ROSENBERG & STUDIO
For over forty years Janet Rosenberg & Studio (JRS) has been creating stunning gardens and landscapes for institutional, corporate and private clients, among them, HTO Park on Toronto's waterfront, the gardens for Niagara-on-the-Lake's Jackson-Triggs winery, the master plan for Rideau Hall, the Governor-General's residence in Ottawa and numerous condominium projects like Massey Tower, Imperial Plaza, One & Two Old Mill and more. Helmed by Janet Rosenberg, JRS has won numerous awards for its work, including the recent Canadian Institute of Planners Award for Toronto's Mirvish Village, presently under development. In its practice, JRS strives and succeeds in creating "spaces for people that are beautiful, functional and resilient."
ERA ARCHITECTS INC.
Since its inception in 1990, ERA Architects has established itself as Canada's foremost heritage architectural practice, responsible for the restoration and renewal of countless historic buildings and neighbourhoods across the country. ERA's core interest is "connecting heritage to a wider consideration of urban planning and city building," an ethos that is evidenced in their award-winning body of work including such iconic projects as the Toronto Distillery District, the Evergreen Brickworks, Maple Leaf Gardens, and the Senate of Canada Building.
RESIDENTIAL DEVELOPMENT SERVICES
Residential Development Services' (RDS) pedigree consists of decades of combined experience representing industry-leading developers and working closely with their talented teams on a broad range of high-profile, ultra-luxury, and multi-phased communities. The RDS portfolio represents over $6.5 billion in sales and over 13,000 home transactions. The company tailors product, strategy and all aspects of the sales roll-out to appeal to audiences via an exceptional front-line sales experience. Each community is approached with obsessive attention to detail for a curated customer experience and community design collaboration that stands the test of time.
MONTANA STEELE
Toronto-based strategic marketing agency Montana Steele has been creating award winning real estate brands, at home and around the world, for more than two decades. The firm is regarded as North America's leading agency for new homes and condo developments, and for good reason; in 25 years the firm has launched nearly 1000 successful projects, in 30 cities, with some of the biggest names in the business.
Nimbus Green Room, 2013
Photo: RJ Muna
Nimbus Visual, 2013
Photo: Michael Holly
Nimbus Maxxi, 2018
Photo: Alberto Bravini
Cielo translates as "sky and heaven" in English from both Italian and Spanish, and nothing visually captures the essence of the "sky" in the popular imagination as much as angel-adorned clouds, a material object also totally ephemeral in nature: literally here one moment, gone the next. That sense of transience, of an "impermanent state of being," has obsessed the world-renowned Dutch artist Berndnaut Smilde ever since he first created, then photographed, his first cloud installation, Nimbus, inside a small sixteenth-century chapel in Hoorn, Holland, back in 2012. Smilde has since reprised such hyper-realistic miniature cloud installations in factories, museums, castles and dungeons around the world, to much critical acclaim. The original photo of Nimbus now resides at London's famous Saatchi Gallery. The global celebrity of Smilde's clouds grew even greater when international fashion magazine Harper's Bazaar published photographs of four of the world's most famous designers - Karl Lagerfeld, Alber Elbaz, Donatella Versace, Dolce & Gabbana - up-close-and-personal with Smilde's eerily beautiful clouds in a piece, appropriately titled, ICONOCLOUDS.
BERNDNAUT SMILDE
The Artist
Photo: Giulietta Verdon-Roe
Smilde was initially inspired by the ubiquitous presence of cumulus clouds (also known as thunder clouds) in classical Dutch paintings, a reflection of the rainy landscape. But he upended his artistic ancestors by "capturing" these natural phenomenon within interior spaces. Smilde creates the cloud by saturating the air within the space with a fine mist of water and then introducing a puff of smoke. The water condenses onto the smoke particles just like the droplets of a natural cloud form around tiny 'condensation nuclei' in the atmosphere. The clouds lasts a few seconds, just long enough to be photographed, thereby making the momentary everlasting, almost celestial.
When asked about his "intention" in creating these stunning images, Smilde is quizzically paradoxical. "On the one hand I wanted to create an ominous situation; you could see the cloud as a sign of misfortune. You could also read it as an element out of the Dutch landscape paintings in a physical form in a classical museum hall." Whatever his intention, his "heavenly" nimbus images have transfixed gallery goers around the world.
AILSA CRAIGEN
Cielo's unique combination of modernist architecture above a neo-Gothic base becomes even more striking when rendered in the signature ink sketch style of Toronto-based illustrator, Ailsa Craigen. A trained architect, with a Bachelor of Architectural Science from Ryerson University and a Master of Science in Architecture from Delft University of Technology in the Netherlands, Craigen creates stunning likenesses of city structures for her blog, Pen to Papier. This commission marks an inspiring collaboration between Collecdev and the local artist.
TROY LOVEGATES
Just 5 minutes from Cielo sits another Collecdev collaboration, this time with world-renowned street artist Troy Lovegates. The technicolour mural at 414 Dupont Street is part of ArtworxTO, a City of Toronto initiative creating more opportunities for the public to engage with free public art in their everyday lives. Lovegates covered the brick surface in a rainbow of hues, creating a backdrop for ten intriguing faces inspired by local residents.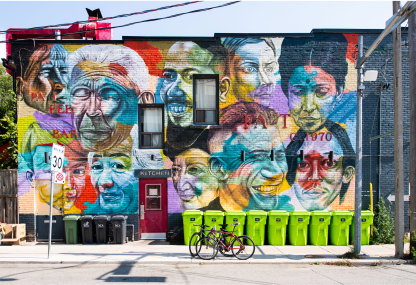 Enter password to view the broker portal
Blog posts
We're using the industry's best practices to help reduce our impact.
From the very beginning, we knew that our business would be based on three central tenets: build future-proofed communities that anticipate the needs of tomorrow; incorporate human-centred design that responds to the way people really live; and do it all while respecting and protecting this planet that every one of us calls home.
Environmental Stewardship is always top of mind for us, and, with every new community we continue to add innovative and improved solutions to back this pillar, supporting long-lasting, balanced urban landscapes that ensure a better tomorrow. Here is a look at some of the best practices we've implemented across our communities.
Waste Reduction, Diversion & Management
Waste – the amount we produce as a community, as a company, as individuals – is an enormously pressing concern. That's why, at every Collecdev community we have systems in place to reduce, divert, and manage waste as effectively as possible.
During every phase of construction, we use pro-active, on-site waste management and diversion programs that meet and exceed Toronto Green Standards (TGS), meaning that:
75% of the construction material from our sites is recycled.
86% of construction waste is diverted.
Materials such as wood, scrap metal, drywall, concrete, and cardboard don't end up in landfills, but instead are brought to the appropriate recycling facilities.
Beyond the construction phase we also aim to reduce building occupant waste by providing residents with the necessary tools to reduce and responsibly dispose of the waste they create. Our comprehensive Homeowner Manual helps residents make sense of what can and cannot be recycled which helps maximize our diversion from landfill, while information on nearby waste disposal depots helps them take care of the rest.
We also equip every Collecdev community with a tri-chute central waste collection system that sorts and separates garbage, recycling, and organics, as well as an accessible storage space for pick-up of textiles, bulky items, and hazardous waste. We constantly explore innovative technologies that can help incentivize residents to increase recyclable content and lower waste, reducing the volume of material destined for landfills and incinerators.
Environmentally-Friendly Technology & Protocols
Beyond waste reduction, we also aim to improve the performance and resilience of our communities with environmentally-friendly technology and protocols.
On the technology side, our construction team has introduced ECOPact concrete to current and future communities. ECOPact is a sustainable, low-carbon concrete with a 30-50% lower CO2 output compared to a standard concrete mix. The innovative material delivers the same great durability, strength, and performance, with a massive reduction in carbon emissions, building sustainability into each building from the ground up. It's also helping us reach our goal to become net-zero in support of the initiative by the Government of Canada.
With an eye to fighting climate change and transforming the economy, the Canadian government has made a pledge to achieve net-zero emissions by 2050, and proposed the Net-Zero Challenge to visionary businesses who want to do the same. At Collecdev, this endeavour is perfectly aligned with our commitment to reduce the carbon footprint of our communities and, as the industry moves away from fossil fuels, we continue to actively seek greener solutions to help decarbonise our environment, reduce waste, and improve construction efficiency.
Environmental initiatives are equally supported by the small details and, on the protocol side, we have enacted best practices on our sites like cloud-based construction management software that allows us to operate virtually paperless. From blueprints to tenders, drawings to documents, our Site and Management Teams have switched from paper to electronic communication, not only reducing our paper needs and environmental footprint, but improving timelines and organization as a result.
Geothermal Energy
The potential of geothermal energy to change the landscape of our industry can't be overestimated and one of our proudest accomplishments in environmental stewardship has been our role in pioneering the technology in residential development in the GTA.
Already popular in many European countries, this innovative system reduces the environmental impact of urban development while addressing evolving customer needs.
Geothermal energy:
Reduces a building's carbon footprint
Produces 70% less greenhouse gas.
Uses about 40% less energy than a traditional HVAC system
Saves over 5 million litres of water every year
Reduces annual energy costs for the entire building
Offers predictable monthly utility costs
Pumps can simultaneously cool one part of the building while heating another, giving residents full control over their own space
Reliable technology that works through every season
Increases property value
When we introduced geothermal energy systems at Tretti, Nørdic, and Westwood Gardens, the industry took notice and has started to follow suit. We are proud to be leading the way for our peers, demonstrating that this sustainable and environmentally-friendly alternative to traditional heating and cooling systems can have an enormous impact on urban development and effect industry-wide change that leads to a brighter future.
Every day, in all our communities, we are constantly trying to find new and better ways to protect the planet while continuing to develop the well-rounded environments that lead to a better quality of life. Visit collecdev.com to learn more.
The accolades for Cielo continue to accrue. The most recent honour? A nod on the shortlist for Interior Design Magazine's Best of Year (BoY) Awards for Best Multi-Unit Housing Design. For more than 17 years, the BoYs have been honouring the best in design talent, celebrating designers, architects, and manufacturers from around the world in a gala event in New York City. They have come to represent the ultimate measure of excellence, showcasing what's happening in the world of design today, while simultaneously setting the bar even higher for the future.
This year, the selection committee was captivated by the extraordinary design at Cielo – a statement of refined architectural modernism, with serene spaces that comfort, calm and inspire, together, creating a backdrop where people can live their lives, raise their children, and confront the triumphs and challenges of the everyday.
"This new building blends the modern charm of a high-rise with the historical significance of the Bloor Street United Church, all while creating a space that fosters community and connection," says Andrew Dyke, KPMB partner and one of the architects on the project. Outside, a sweeping tower rises up from the 19th century neo-gothic landmark, creating the structure for aesthetically stunning interiors that expertly combine warm materials like wood, stone and meticulous touches of gold, to create a synergy between the sleek finishes and the ecclesiastical elements of the church.
"We knew from the start that Cielo was an exceptional project," says Natascha Pieper, Collecdev's Vice President of Sales and Marketing, "but with each new nomination and award we continue to be honoured and humbled by the overwhelming response from both the industry and, more importantly, the purchasers who have chosen to make Cielo their home."
The BoYs put Cielo in illustrious company, among some of the very best architects and designers in the world including Gensler and BIG – Bjarke Ingles Group. It's a position not unfamiliar to KPMB, the renowned architectural firm responsible for Cielo and lauded for an extensive portfolio that includes award-winning projects like The Gardiner Museum and the restoration and renovation of the historic Royal Conservatory of Music campus with the addition of a breathtakingly beautiful new glass and brick performance venue, Koerner Hall, all just a few blocks away on Bloor.
"For us, the key thing is that it fits," says Marianne McKenna, the KPMB partner heading the Cielo design team. "Even if a new building is of a different scale and of a different time, we're firmly committed that it should complement the older buildings around it. We're committed to making our neighbours feel good."
With the striking plans for Cielo, the neighbours in the Annex will no doubt be overjoyed. The sleek and stylish residential tower will breathe new life into one of the city's historic landmark structures, enhancing one of its most beloved neighbourhoods. A nod from Interior Design Magazine only confirms what we already knew – this community is an uncommon luxury, a place that will redefine Toronto's skyline and quickly become a landmark Bloor Street address.
Don't miss your opportunity to capture an uncommon luxury. Contact a member of our sales team today to learn more about our remaining suites.
By appointment only.
416 640 2543 | info@cielocondos.com
It should come as no surprise that Toronto's most fashionable neighbourhood knows a thing or two about how to deck the halls in style, and this year is no exception. Fleurs de Villes is taking Christmas spirit to a whole new level with NOËL Bloor-Yorkville, a festive floral trail just in time for the holiday season.
From December 7-11, visitors can stroll along a spectacular trail of brilliant installations, created by Toronto's favourite florists – over 30 pieces in total, including the famous floral mannequins, adorned in breathtaking attire trimmed in holly and pine.
The festive trail begins in the lobby of the W Hotel and unfurls to the west, with stops at Holt Renfrew, Eataly, the Park Hyatt and the Hazelton Hotel, to name a few, all just steps from Cielo, Collecdev's spectacular community rising up at 300 Bloor Street West.
NOËL Bloor-Yorkville is just one of the incredible activities that populate a year-round calendar of events in the neighbourhood. Aside from an impressive array of upscale market eateries, amazing restaurants and designer boutiques, the area around Cielo is also home to public art installations, celebrity motor rallies, and Summer Music in the Park.
The western half of Bloor Street West offers a completely different vibe – relaxed, bohemian, cool, and decidedly unique. Then of course there's the Annex, Harbord Village and the lush green campus at UofT. All in all, Cielo offers a truly exceptional opportunity to live in an architectural landmark, with breathtaking views, fabulous amenities and a rare Bloor Street address in Toronto's most revered community. It's no wonder it's over 90% sold out.
It's not too late to put a Cielo residence on your wish list! Contact a member of our sales team today and don't miss the opportunity to capture an uncommon luxury this holiday season.
By appointment only.
+1 416 640 2543
info@cielocondos.com
Fleurs de Villes NOËL is taking place December 7-11. Visit the website for more detail. And for more information on Cielo, contact a member of our sales team.
Inspiration and innovation. Fashionable and functional. The consideration of cadence within the environment and the essence of comfort and convenience are all essential elements to creating a perfectly aligned ambiance and aesthetic that defines a complementary living experience. This is the art of designing interior space.
Every year the esteemed members of the Ontario Home Builders' Association (OHBA) gather to recognize the creativity, innovation and talent of land developers, builders, renovators, designers, and marketers within our dynamic industry. This year The OHBA Awards of Distinction marked a milestone 30th anniversary and were held in Niagara Falls, Ontario, to honour building excellence across the province of Ontario.
Where you live inspires how you live – as much as the location makes an immense difference, even more so does the environment within the walls you call home. It is with enormous pride we announce Cielo Condos has risen above the competition to secure the top Award of Distinction for Best High or Mid-Rise Condo Suite.
Designed by the renowned architectural firm KPMB, Cielo seamlessly incorporates one of Toronto's most significant neo-Gothic structures, the revered Bloor Street United Church (BSUC), into a sleek and stylish residential tower. This uncommon luxury effortlessly flows from outside into the building, reinventing experiential living space unlike any other. With the vision to redefine the way space comforts and inspires living, whether for the move-up buyer/investor or the downsizer, the key to every suite at Cielo is to maximize living space and functionality while never losing sight of the element of form that supports this luxury brand.
While 716 square feet is certainly not small for a condominium in the heart of a world-class city, designing a space of this size does require clear focus and an emphasis on flexibility and performance. The most impressive feature of this suite design is the way it manages to create separate zones within a limited space. There are essentially two distinct and private sleeping 'wings,' each with its own bathroom, plus the entertaining area in the centre. The living/kitchen/dining space perfectly accommodates everything needed for today's modern lifestyle. Flow has been considered and optimized, positioning the kitchen on an interior wall that performs equally well as the backdrop for a dinner party or a simple weeknight dinner. An expansive balcony runs the entire width of the unit, providing abundant natural light for every room and creating a space that prioritizes peace and wellbeing.
A luxuriously large feat for a smaller, sophisticated footprint, Cielo's suites deliver inspiring space to entertain, socialize, and relax, all while taking in extraordinary views. And with two bedrooms, two bathrooms, a spacious balcony, an inviting living space and a den, they don't have to sacrifice anything, even in 716 square feet.
This notable win for Best High or Mid-Rise Condo Suite is yet another acknowledgement of Cielo's extraordinary community and lifestyle – one that is truly an "uncommon luxury."
Each year, BILD's Pinnacle Award for Best High-Rise Building Design is presented to the development that not only makes a significant contribution to its location and to the surrounding neighbourhood, but that provides real value to future residents. We're thrilled to announce that this year, Cielo Condos has risen above the competition, capturing the hearts of the judges to win this prestigious award. 
Our vision for Cielo was not only to create a striking architectural presence that will rise above Bloor Street West and redefine Toronto's skyline, but to create a true sense of community.
Designed by the renowned architectural firm KPMB, Cielo seamlessly incorporates one of Toronto's most significant neo-Gothic structures, the revered Bloor Street United Church (BSUC), into a sleek and stylish residential tower.
The iconic architecture artfully blends the historic and the contemporary, creating the "refined modernist" aesthetic that has cemented KPMB's reputation for design excellence across the globe.
"For us, the key thing is that it fits. It's a KPMB hallmark. Even if a new building is of a different scale and of a different time, we're firmly committed that it should complement the older buildings around it. We're committed to making our neighbours feel good." – Marianne McKenna, Founding Partner, KPMB
The neighbours around Cielo will no doubt be overjoyed.
The new design reopens the church to Bloor Street with portals, accented with a stunning bronze and glass screen, that open into a new narthex and to the sanctuary beyond. A transparent four-storey glass pavilion replaces the old annex wing of the church and houses both church offices and leasable space, providing an ongoing source of financial support for BSUC's mission.
Above, the classic point tower glass box is split into two sections that pinwheel around each other on all four sides, creating two vertical strategies: one a grid of punched windows sheathed in bronze metal, and the other, a screen with a window wall behind. It's this pas de deux between these two striking vertical gestures that gives the building its distinct visual identity, that and the unique hue of the metallic panels that artfully merges browns, purples, pinks and reds to reference the church's original sandstone, creating a gorgeous kaleidoscopic amalgam that will undoubtedly glow.
"Cielo's design sets the tone for an incredible lifestyle that fosters diversity, strong relationships and a sense of community, all hallmarks of what we stand for at Collecdev. Not only does it allow an extraordinary centuries-old church to continue to operate and evolve for today's modern world, it creates new spaces where residents and the community can come together to feel connected, welcomed and engaged, enhancing one of Toronto's most beloved neighbourhoods."  – Natascha Pieper, Vice President of Sales and Marketing, Collecdev
This exciting win for Best High-Rise Building Design goes beyond Cielo's architecture to endorse a complete community, one that points to a future where development is socially, economically, and environmentally sustainable, truly an "uncommon luxury."
The Olympics aren't the only place to win gold these days – the radiant metal, awarded only to the best of the best, was also present earlier this month on stage in Orlando, Florida at The Nationals, where Cielo took to the podium for Multi-Family Community of the Year and Best Brochure.
As the foremost Sales and Marketing Awards from the National Association of Home Builders (NAHB), the Nationals honour the best in the building industry for superior new home sales and marketing achievements in advertising, product and community design. Gold winners were selected by a panel of industry experts, from over 1,200 entries and Cielo topped the list.
"We are extremely proud of these awards," said Collecdev Vice President of Sales and Marketing, Natascha Pieper, "Cielo is an example of a truly complete community, offering a lifestyle of luxury and convenience in the Annex, Toronto's celebrated arts & cultural hub. Being recognized as the Multi-Family Community of the Year – and by one of the industry's most important associations – is an honour and reinforces our commitment to raising the bar on the residential experience."
To win Multi-Family Community of the Year, Cielo stood out from the crowd as a shining example of a building that's more than just a place to call home. This exciting community encourages inspiration and connection, combining a prime location and a rare Bloor Street address with easy access to transit, world-class education, cultural institutions, designer boutiques and the city's finest restaurants. With remarkable architecture, scintillating skyline views, sumptuous amenities, and extraordinary interiors, Cielo imbues luxury into every experience, every space, every interaction, every day.
The community brochure narrated that story beautifully, earning the project another win for Best Brochure, its second gold of the night, alongside five Silver Awards including Best Presentation Centre, Best Social Media Campaign and Best Digital Marketing Campaign. Overall it was a strong showing for Cielo and a huge nod from one of the largest trade associations in the U.S.
"We've always known that Cielo is an outstanding community," says Pieper, "it's wonderful to know that the industry agrees."
To learn more about Cielo and about Collecdev's full portfolio of inspiring, engaging communities, register today.
Bloor Street is known for many things – luxury retail, the tree-lined paths of Philosopher's Walk, the beautiful Gothic Revival buildings that dot the campuses at UofT, and a slate of restaurants and cafés loved by gourmands around the city.
It's also a bustling hub of culture with the Bloor Street Culture Corridor stretching one mile from Bathurst to Bay, home to a dozen permanent world‐class arts organizations and venues.
From your new suite at 300 Bloor Street West you'll be steps away from the city's most venerable institutions for music, film, art, and history. Whether your tastes run classic or contemporary, whether you favour Westwood, Wes Anderson, or Wagner, you'll find something to surprise and delight. Clear your calendar, culture is on the agenda.
Royal Ontario Museum
The Royal Ontario Museum is home to a world-class collection of art objects and natural history specimens from around the world and across the ages. Upcoming exhibits include an immersive and playful exhibition on one of the most adored fictional characters of all time – Winnie-the-Pooh; a look at thousands of years of India's painted and printed cottons; and photographs from the most prestigious nature photography competition in the world. Have fun exploring the largest museum in Canada.
100 Queens Park | 9-minute walk
Bata Shoe Museum
North America's world-renowned shoe museum is a veritable treasure trove of shoes and shoe-related artifacts. Explore an unrivalled collection across five floors. Marvel at heels, sneakers, platforms, sandals, and pointe shoes that once belonged to Roger Federer, Elton John, Karen Kain, Marilyn Monroe, Robert Redford, Elizabeth Taylor, Queen Victoria, and Terry Fox.
327 Bloor Street West | 2-minute walk
Hot Docs Ted Rogers Cinema
This historic, century-old cinema was one of the first picture palaces in Toronto and is now home to first-run Canadian and international documentaries year-round. It began its illustrious history as the Madison Theatre, and has since had many names including The Capri, Eden, Bloor Theatre, and the Bloor Hot Docs Cinema. In 2016, following a generous gift from the Rogers Foundation, the cinema was officially named the Hot Docs Ted Rogers Cinema.
Today the theatre, conveniently located at Bathurst Subway Station, continues to share the best in documentary programming, including The Great Green Wall, a breathtaking music-filled journey documenting an initiative to restore 8000 km of land across Africa and Ai Weiwei: Yours Truly, where the renowned artist and activist transforms Alcatraz prison into an astonishing act of socially engaged art;
506 Bloor Street West | 9-minute walk
The Royal Conservatory of Music
The Royal Conservatory is one of the largest and most respected music education institutions in the world. It's also home to Koerner Hall, a dazzling "shoebox-style" venue described by famed concert pianist Lang Lang as "the best acoustic hall in the world." The space has attracted performers as diverse as Yo-Yo Ma and Meryl Streep, and is renowned for its unparalleled acoustics.
273 Bloor Street West | 6-minute walk
Yorkville Galleries
This may not be one venue per se, but the collection of galleries in Yorkville is certainly a cultural experience not to be missed. From the contemporary Canadian and international art at Mira Godard Gallery, to the fine arts and photography at LUMAS, there are myriad spaces that will inspire. Flip through rare, out of print, and limited-edition Canadian art books at Ingram Gallery. "Score" a great Instagram pic with the sculpture of a Canadian hockey goalie out front of Loch Gallery on Hazelton Avenue.
Yorkville | 11-minute walk
When Toronto entered Stage 3 of the province's reopening plan late last month, gyms were among the many businesses finally allowed to reopen their doors, but with mandated capacity limits and physical distancing, plus some places opting to enforce the use of masks, not everyone is rushing to jump back on the treadmill, especially when there's the option to stay outside.
Studies show that exercising al fresco lowers blood pressure, improves your mood, helps with depression, and reduces stress.
Plus it's absolutely free! So while the sun is shining and Mother Nature is cooperating, why not swap your gym time for a little stress-busting outdoors. Here are five perfect spots near 300 Bloor Street West to do just that.
Sprints on Philosopher's Walk
This scenic footpath runs north-south, from Bloor Street to Hoskin Avenue, carving a path along a ravine landscape that was one a natural waterway, buried during the Industrial Age. Though just 400 metres long, the Walk is a fantastic spot for sprint training or a marathon leg day of never-ending frog leaps, step-ups, and walking lunges. With the architecture of the ROM, the Royal Conservatory of Music, Trinity College, the U of T Faculty of Music, and the U of T Faculty of Law to distract you, you'll hardly notice the time fly by.
Cross-Training in Huron-Washington Parkette
Two minutes from home you'll find the Huron-Washington Parkette. Don't let the primary colours fool you – this is the perfect spot for expert calisthenic (read: bodyweight) training. Work your way from head to toe through a series of pushups, pullups, lunges, plank holds, air squats, burpees, and tricep dips. Use the benches, the playground, the grass. Get creative. Who says kids get to have all the fun?
A Walk Through Queen's Park
If you want to do good for your mind, body, and soul then call up some friends and head out for an hour of socializing in the sunshine with a walk through neighbouring Queen's Park. Named in honour of Queen Victoria, the urban park offers myriad ways to crisscross its oval layout. The north end is dominated by a canopy of large trees that provide welcome shade when temperatures rise. The south end is home to the Queen Elizabeth II Rose Gardens. Footpaths radiate in every direction – see how many new paths you can chart without repeating.
Outdoor Running Along the Beltline Trail
Mid- to long-distance runners take note, 300 Bloor Street West is a great home base for your outdoor runs. A 5-kilometre route that cuts across the leafy ravine of the Park Drive Reservation Lands and the forested trails of the Evergreen Brick Works will deliver you to the start of the Beltline Trail and back again in 10k. Another 1.4 kilometres and you'll be in the heart of Mount Pleasant Cemetery where you have the option to continue along the Kay Gardner Beltline trail to complete 18k before arriving back home.
Bike the Humber Valley Trail
A straight shot across Bloor Street West will take you to Old Mill station where you can descend to the Humber Valley Trail. Head south along a paved route from the Old Mill through parklands and marshy areas until you arrive at the shores of Lake Ontario. Or head north where advanced riders can clock 56 km in total if you cycle the entire route from the Old Mill to Etobicoke and back again.
300 Bloor Street West is the perfect home base to break a sweat in nature, on two wheels or on two feet. Register today and find your new home.
CIELO PRESENTATION CENTRE